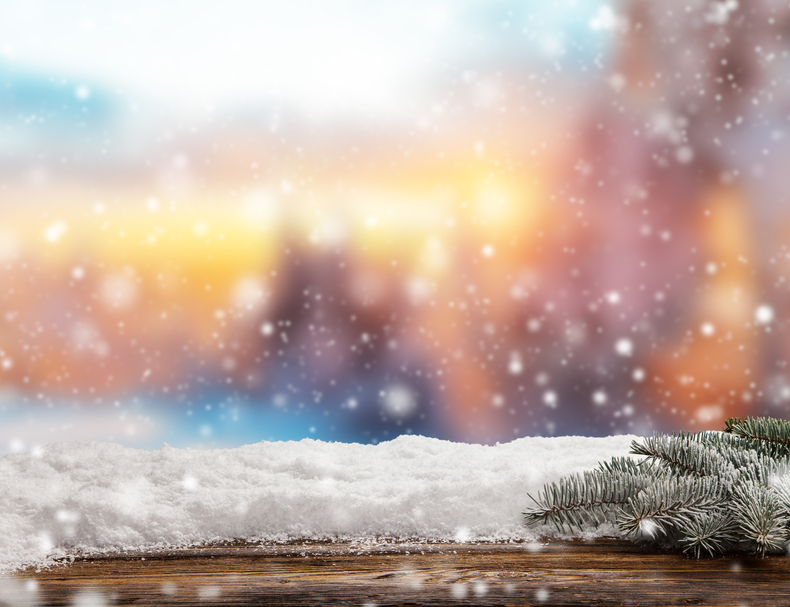 From the time the first Halloween masks appear in the stores, we seem to rush headlong into the holidays, caught up in what seems like a veritable whirlwind of baking, decorating, and shopping. The home editors at Southern Living and Vibrant Life magazines offer tips on slowing down the rush by getting a head start on the basics.
Update Your Mailing List –
Now is a good time to bring your address book up to date, so you won't be searching around at the last minute for Aunt Minnie's new address.
Start Saving –
Open a new account or start stuffing a piggy bank with loose change, refund checks, and any unexpected little windfalls—perhaps even the cash you 'saved' by using coupons. Anything you can stow away in the next three months can help out at holiday time.
Stock the Pantry
– As fall begins, many supermarkets put baking supplies on sale. Begin stocking up now on all the ingredients you know you will need later.
Add Gift Cards to Your Shopping List
– Purchase one gift card every week as you do your weekly shopping. You'll be glad to have them to use as gifts anyone on your list will enjoy.
Get Cooking –
If you bake cookies, can fruits or veggies, or make jams and preserves, get a head start now. Stored properly in freezers or on shelves, they'll make great gifts later.
Get Crafting –
If you knit, sew, or do other handicrafts, start now to create personal creations to brighten the faces of those you give them to.
Start Making a List
– Make a note of it as the people around you mention items they have seen or heard about or think they might like to have. Working from such a list can shortcut the time you spend shopping.
Think About Scaling Back –
Gifting is expensive, and all the more so as kids get older. Instead of exchanging gifts with every member of your cousin's family, send an e-mail now suggesting one gift for the family—movie passes? A restaurant gift card? A basket of heavenly edibles?
Hit Garage Sales
– You may find gift items still in the box, new or gently used holiday décor, needed kitchen ware and more.
Published with permission from RISMedia.